The indirect talks on the maritime dispute between Lebanon and the Zionist entity have reached its final stages, with the written proposal of the US Energy Envoy Amor Hochstein is being expected to be submitted in the coming two days, Lebanese Daily Al-Akhbar reported on Tuesday.
The paper quoted a well-informed source as saying that Hochstein got an initial ok by the Israeli enemy on several issues including: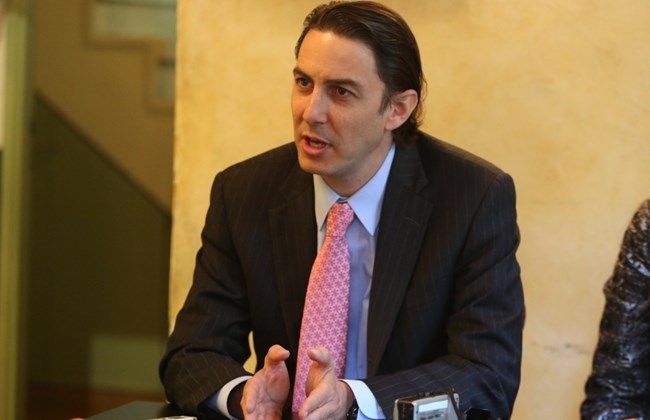 – The items regarding the borders of the two sides' blocks along with their coordinates
– Lebanon's full right in Qana field with no partnership in activity or profits between the two sides
– Israeli response on the so-called security zone in the Lebanese territorial waters
Other issues related to the dispute between Lebanon and the Zionist entity have been initially settled, according to the source.
As part of the settlement, the so-called security zone is an area that is occupied by the Israeli enemy and according to Lebanon, it is "out of the question" to cede it, Al-Akhbar reported, citing the source.
"Any solution to this area will never be related to land border between Lebanon and occupied Palestine and any measures to be adopted in this regard will never be applied on the land, especially points of Ras Naqoura and B1," the source said about the proposed settlement.
The source noted in this context, that Lebanon is ready to discuss the demilitarization of the so-called security zone but the Zionist entity refuses this idea.
Hochstein's written proposal is likely to include this proposed settlement, according to the report.
After receiving the written proposal, President Michel Aoun is expected to discuss it with Caretake PM Najib Mikati and Speaker Nabih Berri and then a united stance will be announced, the source said, according to Al-AKhbar.
A new stage will start after that, making the settlement official during separated meetings between representatives of the two sides in Lebanon's Naqoura, the source added.
In this regard, the source confirmed that the settlement won't be officialized as a 'deal' that is signed by Lebanon and the Israeli enemy, and rather every will send a separate and official letter to the United Nations that includes coordinates on its maritime borders and the Exclusive Economic Zones (EEZ).
"Lebanon has informed the UN envoy that Beirut firmly refuses giving this understanding the name of a deal or an agreement, and rather it will be a signed letter that will be sent to the UN," the source said, according to Al-Akhbar.
Source: Al-Akhbar newspaper (translated and edited by Al-Manar English Website)