Marwa Haidar
Conflicts have been mounting across the Zionist entity in recent days as protests over Israeli judicial overhaul have widened, generating repercussions that reached the occupation military along with intelligence bodies.
Reservist officers and soldiers of the Israeli army and its intelligence division implemented a previous warning that they would not show up for duty should the occupation government of Benjamin Netanyahu move ahead with its planned changes.
Several graduates from the Israeli Military Intelligence Special Operations Division's Unit 9900 and Unit 8200 announced on Wednesday evening that they had stopped performing duty.
Meanwhile, Shaldag Unit, an elite group of the Israeli Air Force, also made similar announcement, Al-Manar's Hebrew Affair Department reported, citing Hebrew media.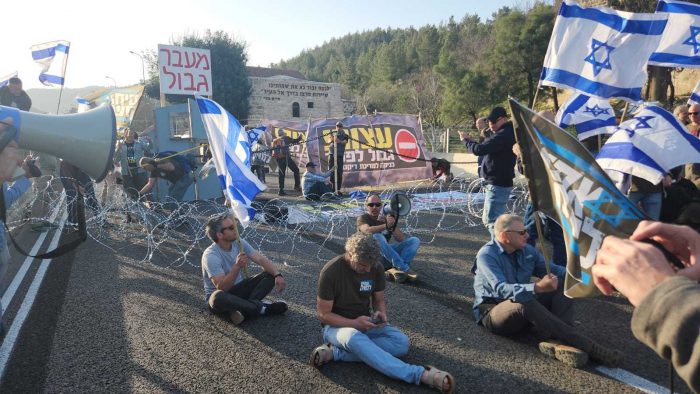 Groups of Israeli pilots, tankists, submariners, sailors, and other special forces have penned several letters in recent weeks, warning against the occupation government's planned judicial overhaul.
Israeli protesters on Wednesday took to streets in what they called "Disruption Day", blocking roads and trains across the Zionist entity's occupied cities, with demonstrations concentrating in Tel Aviv. Protests turned violent as Israeli media reported that occupation police cracked down on demonstrations.
In Tel Aviv, police used stun grenades and water cannon, and were filmed kneeling on the neck of a demonstrator as he was detained.
"The Country is Burning"
Internal tensions have been high in the Zionist entity throughout last weeks, with tens of dozens of Zionists protesting the sweeping changes being pushed through the Israeli parliament, Knesset. Protesters believe that the overhaul will undermine judicial independence and threaten the so-called 'democracy' in the occupation regime.
Sara Netanyahu, the spouse of Israeli PM, had to be whisked away by occupation police from a hair salon in central Tel Aviv late on Wednesday, after an estimated couple of thousand protesters blocked the entrance to the establishment.
The video below, posted by Israeli journalist Caroline Glick on her Twitter account, shows Sara Netanyahu being rescued by Israeli occupation police.
"The country is burning and Sara is getting a haircut," protesters chanted, The Times of Israel reported.
A few hundred police, including on horseback, were required to get her out safely, according to i24NEWS.
"Divisions Hit the Israeli System"
"Yesterday, the so-called Minister of National Security Itamar Ben-Gvir arrived at the police headquarters, abolished the position of the police chief, and gave direct orders, which led to the use of significant violence against protesters. This event demonstrated that the occupation forces had become tools in the hands of the political authorities seeking to confront and suppress the protests," Hasan Hijazi, Al-Manar's Editor of Hebrew Affairs said on Thursday.
Commenting on Sara Netanyahu being trapped in a hair salon, Hijazi noted that the issue is taking on a more hostile stance in the streets, "signaling a new stage in the protests."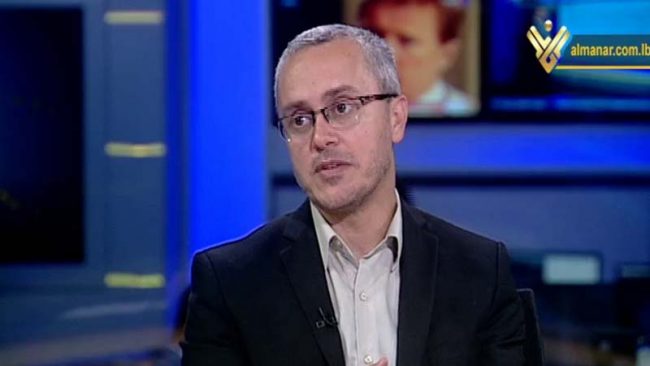 "Additionally, there are escalations at the level of the security bodies' commanders and retired generals. They affirmed that they would not perform duty under a government of this nature, even if the issue was related to war."
In this context, Hijazi said among these generals is Dan Halutz, the former occupation Chief of Staff.
"Halutz stated unequivocally that he would refuse to engage in any future war if the current government- whom he described as a dictator- requested."
Israel Police officers threw stun grenades into a crowd of protesters in Tel Aviv early in an effort to disperse the protests as lawmakers prepared to make judicial changes that opponents see as a threat to democracy https://t.co/S3tOSu3DfI pic.twitter.com/gzrsqQX18z

— Reuters (@Reuters) March 1, 2023
"Divisions hit the core of the security system and the Israeli army. This issue is of top concern to the occupation regime as the military institution represents a major body of the Zionist entity's societal components."
Hijazi described the situation in the Zionist entity as a 'divorce' between the Israeli powers with sides seeking to exclude others.
"The scenario would continue to grow and worsen over time," he added.
"Israel Eroding"
On his part, Amos Yadlin, the former Head of the Israeli Military Intelligence Division, commented on the current tensions, saying that the Zionist entity "is eroding."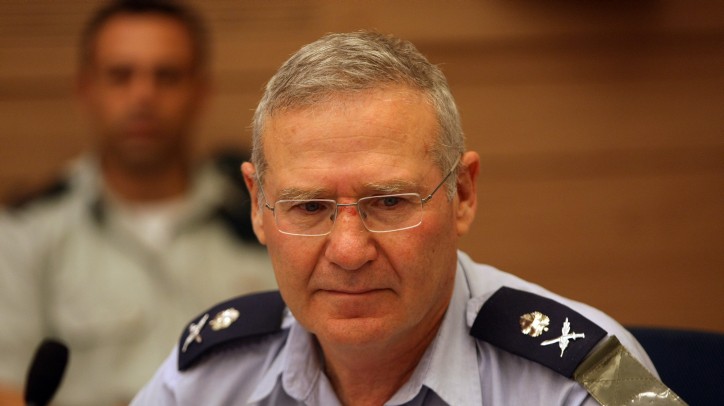 In remarks to Israeli Channel 12, Yadlin said: "They (Hezbollah) are in no need to develop precision missiles as we are internally eroding."
Meawhile, he warned that "Palestinian motives to carry out operations against the Israeli forces are always present" and that "there is no magical solution for this issue."
Areej Fatima Al-Husseini contributed to this report.
Source: Al-Manar English Website