Lebanese Former President Michel Aoun visited on Tuesday Syria and met with President Bashar Assad to discuss the mutual ties between the two countries.
The esteemed founder of the Free Patriotic Movement (FPM) stressed that the Lebanese people adhere to their national unity despite all circumstances, adding that Syria's prosperity will have positive impact on Lebanon.
He also considered that Syria has overcome the difficult and serious stage thanks to the awareness of its people and their faith in their army and leadership.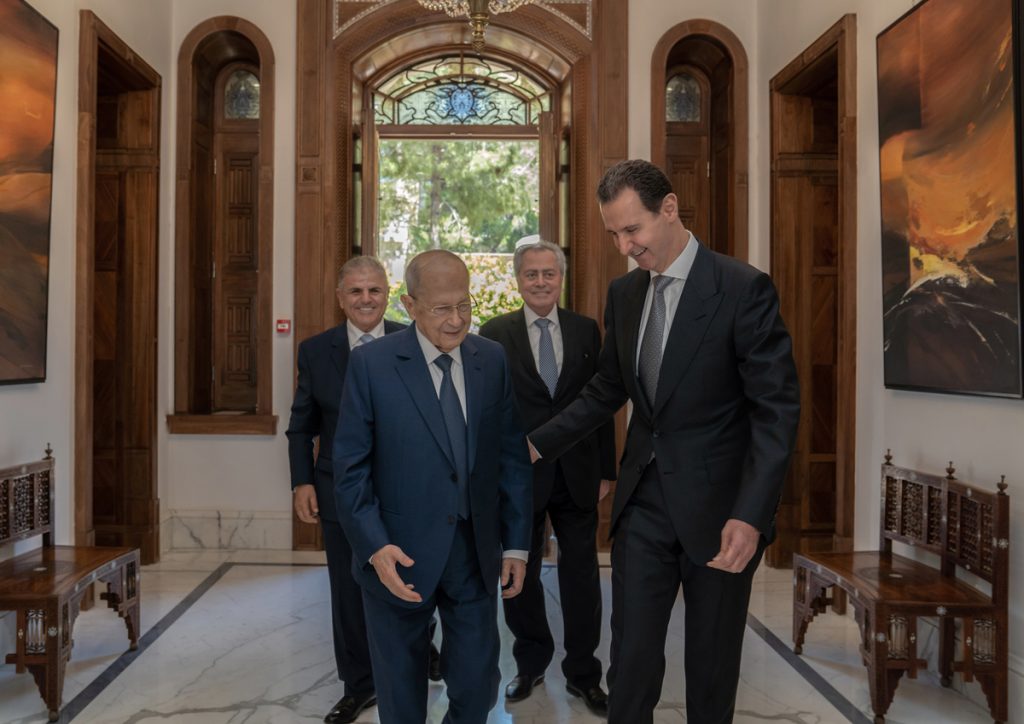 For his part, President Bashar al-Assad saw that Lebanon's strength lies in its political and economic stability and that the Lebanese people have the potentials to make this stability through dialogue and consensus, and the most significant is by adhering to the principles of not betting on changes.
President al-Assad added "General Aoun played a role in maintaining the fraternal relation between Syria and Lebanon for the interest of the two countries," expressing his confidence on the Lebanese capability to overcome all the problems and challenges and devote the role of their national and constitutional institutions.
"Syria and Lebanon cannot consider their challenges separately," President al-Assad went on to say, noting that the Arab-Arab rapprochement that took place recently and was manifested in Arab League Jeddah Summit will positively affect Syria and Lebanon.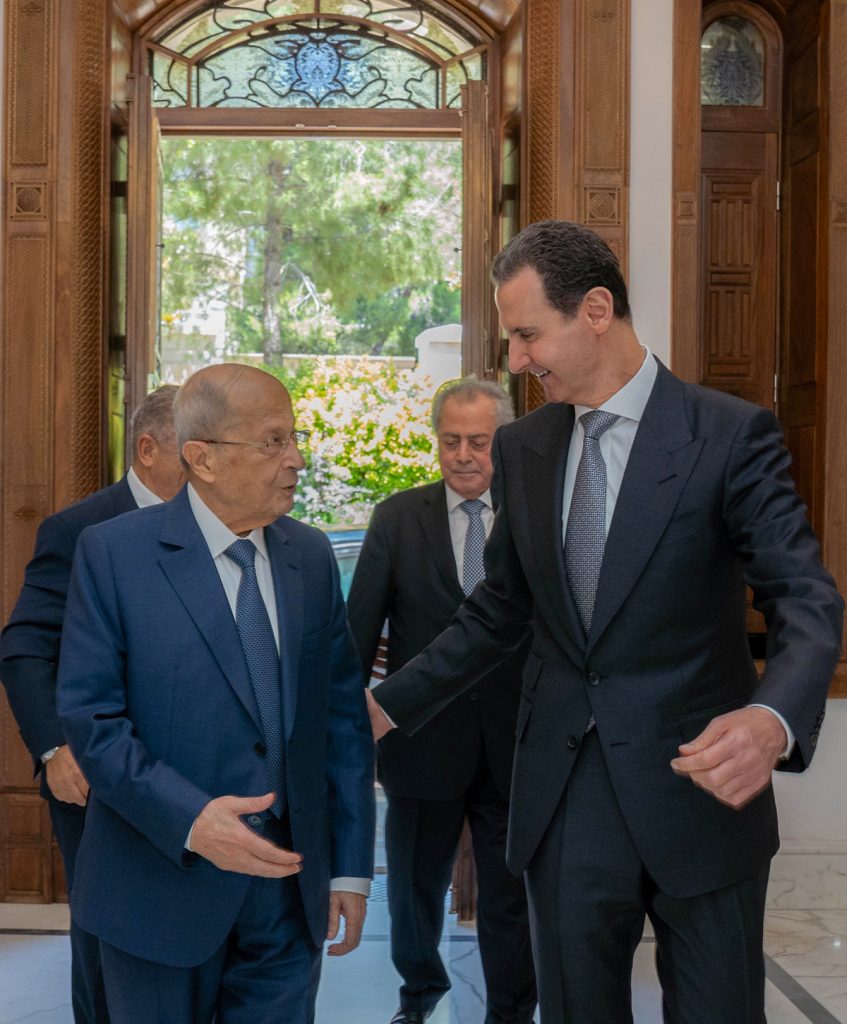 Accompanying Aoun on this notable visit is the ex-minister Pierre Raffoul, while their arrival at the Lebanese-Syrian border was greeted with utmost cordiality by the Syrian Ambassador to Lebanon, Ali Abdul Karim Ali.
Media reports indicated that Aoun's purposeful visit aims to underscore the "continuation of the relation and the FPM's strategic alignment."
It is through this diplomatic endeavor that Aoun intends to elucidate to President Assad that his steadfast refusal to endorse Marada leader Suleiman Franjieh's election is entirely unrelated to the aforementioned alignment, as the reports have mentioned.
Michel Aoun has an intriguing background that adds depth to his recent visit to Syria. Notably, Aoun's political journey includes a unique dynamic with Syria. In the 1990s, he found himself in direct opposition to Syrian forces, engaging in military clashes. These confrontations ultimately compelled him to seek exile in France.
However, Aoun's position towards Syria underwent a transformation during his tenure as President of Lebanon, which spanned from 2016 to 2022. During this period, Aoun adopted a more conciliatory stance, displaying a shift towards friendlier relations with Syria. As part of his approach, he dispatched ministers to Damascus to facilitate discussions and negotiations, particularly focused on addressing the issue of Syrian refugees. Aoun's aim was to create a conducive environment for the safe return of Syrian refugees to their homeland.
His visit demonstrates the evolution of his political outlook and highlights the importance of fostering continued engagement and cooperation between the FPM and Syria.
It's worth noting that Speaker of Lebanon's parliament Nabih Berri called for a session on 14 June to vote for a new president.
Source: Al-Manar