On August 19, 2021, the US ambassador to Lebanon, Dorothy Shea, promised the Lebanese officials that her administration will allow Jordan and Egypt to provide Lebanon with gas and electricity.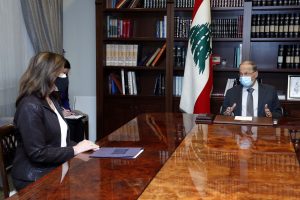 Her phone call with President Michel Aoun came shortly after Hezbollah Secretary General Sayyed Hasan Nasrallah announced that the first of several ships loaded with fuel oil would sail from Iran to Lebanon within hours, warning the US and Zionist entity against targeting it.
Lebanon had concluded an agreement to purchase electric power from Jordan and gas from Egypt in a way that the transactions occur via Syria. However, Jordan and Egypt required an official waiver from the stipulations of Caesar Act which prohibits dealing with the Syrian government.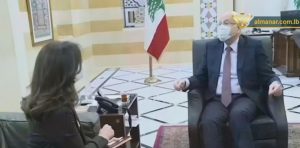 During the past period, the US envoys attempted to delude the Lebanese officials, resorting to various means and claims. Their remarks used to continuously reflect the US rejection to lift the siege imposed on Lebanon for political reason, knowing that the political disputes in Lebanon have also contributed to the power crisis.
The Lebanese newspaper, Al-Akhbar, published on October 5 an article which mentioned that the Egypt and Jordan consulted the US administration, adding that the ambassadors' to Washington carried out this mission.
In this regard, Al-Akhbar noted that Jordan Ambassador Dina Kawar was ordered to contact the US energy envoy Amos Hochstein, adding that Hochstein reiterated that the stipulations of Caesar Act is still delaying the final US approval.
The Lebanese daily noted that Hochstein told Kawar that the Austrian-Dutch World Bank Vice President Axel Van Trotzenburg is delaying the final approval of the loan which funds the energy deals by imposing new conditions.
Hochstein also told US administration will find the suitable political time to contact the World Bank Chief in order to approve the energy deals, according to the article.
Source: Al-Akhbar Newspaper (Translated and edited by Al-Manar English Website Staff)