Head of Loyalty to Resistance parliamentary bloc Hajj Mohammad Raad received the new Qatari ambassador to Lebanon Saud bin Abdul Rahman Al-Thani in the context of an introductory meeting.
MP Raad discussed with Al-Thani the horizons of the cooperation between Lebanon and Qatar in light of the awaited recovery of the Lebanese situation.
Meanwhile, Head of Hezbollah Politburo Sayyed Ibrahim Amin Al-Sayyed reiterated the Party's support to the former minister Sleiman Franjiyeh for presidency.
Sayyed Al-Sayyed indicated that the normalization of ties between some Arab regimes and 'Israel' comes in the context of bowing to the US pressures.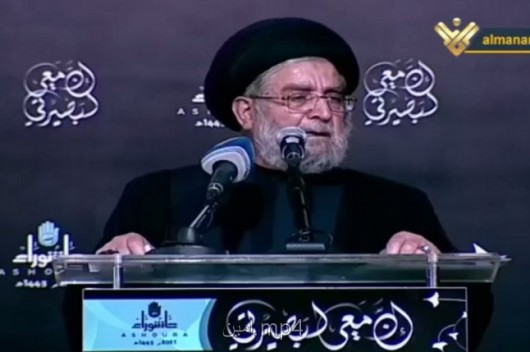 Source: Al-Manar English Website