Marwa Haidar
On a fateful Friday, May 26, 2000, Hezbollah Secretary General Sayyed Hasan Nasrallah boldly proclaimed in the border town of Bint Jbeil that "Israel is weaker than a spider web."
The profound resonance of this statement still echoes today, initially puzzling many observers who questioned how 'Israel', renowned for its "invincible" military, could be likened to a delicate spider web.
However, over the course of 23 years since Sayyed Nasrallah's seminal speech, Lebanon's Hezbollah has undergone a series of pivotal changes, resulting in adopting tactics of both offensive and defensive urban warfare.
'Defensive' Hezbollah
Following the Israeli invasion of Lebanon in 1982, Hezbollah emerged as a resistance movement, focused primarily on defending Lebanon against Israeli aggression.
The unstoppable operations forced the Israeli occupation to withdraw from Beirut and then from Sidon to the so-called security zone in the south in 1985. The Lebanese resistance group then repelled the Israeli attacks in 1993 and 1996. Hezbollah forced the Israelis out of Lebanon later in May 2000, and confronted a 33-day war on the country in 2006.
Former Hezbollah Secretary General Sayyed Abbas Al-Moussawi with Hezbollah resistance fighters.
Throughout 24 years (from 1982 till 2006), Hezbollah was confined to a defensive posture. Although many confrontations were seen as offensive, including firing rockets at the occupied territories in 1996 and in 2006, the Lebanese resistance was aiming at imposing balance of deterrence against the Israeli enemy. Therefore, the aim was merely defensive.
Since 2006, Hezbollah undergone a remarkable transformation, emerging as a well-trained force on the offensive.
The 'Grand Surprise'
In August 2007, the first anniversary of 2006 July war, Hezbollah Secretary General promised the "grand surprise that will change the balance of powers in any future war."
Year after another, the Zionist entity became certain that the grand surprise was Hezbollah fighters' invasion of the occupied Galilee, something which was openly announced by Sayyed Nasrallah in January 2019, when he said that "Israeli is aware that Hezbollah can invade Galilee."
Such surprise means a lot in terms of Hezbollah's shift in military strategies, especially regarding the transformation from state of defense to state of offense, a transformation that will basically result in a dramatic shift in the power dynamics between the Lebanese resistance group and the Zionist entity.
The video below shows Hezbollah fighters simulating attack on Israeli occupied territory during a maneuver staged by the Lebanese resistance group on Sunday, May 21, 2023, in south Lebanon.
Syrian War
Away from expectations and estimations, Hezbollah's involvement in the war in Syria presented major shift in transforming from the defense to the offense.
Throughout several years, between 2013 and 2018 Hezbollah launched many offensives against Takfiri terrorists across Syria in Al-Qusayr, Homs, Aleppo, Al-Qalamoun and Arsal outskirts.
The tweet below was by Lebanese reporter Nada Andraos who shared a video of Hezbollah fighters taking over a militray post occupied by Nusra Front Takfiris in Arsal outskirts.
#حزب_الله يتقدم في #جرود_عرسال ويزيل علم #النصرة عن احدى تلال الاراضي #اللبنانية #لبنان pic.twitter.com/DAEPqICqkq

— Nada Andraos (@Nada_Andraos) June 5, 2015
The wide-scale operational engagement in Syria has exposed the Lebanese resistance group to advanced weaponry, operational planning, advanced command and control systems.
The operational experience Hezbollah gained during the years of fighting in Syria has enhanced its organizational, professional and command capabilities to include, among others, management of long-term fighting, upgrading low- and high-intensity fighting, and operation of advanced systems, all of which can contribute to offensive tactics.
Hezbollah's tactics have been always an issue of concern for the Israeli decision makers, with both Hezbollah's 'grand surprise' and expertise accumulated from the Syrian war being recalled.
Megiddo Bombing
In the last weeks, Israeli officials have been ramping up a threatening rhetoric against Hezbollah. Israeli Military Intelligence Directorate Chief Aharon Haliva warned last Monday (May 22) at a conference in Herzliya, that Sayyed Nasrallah was "close to making a mistake that could spark a regional war."
In this context, Haliva cited an incident last March at Megiddo Junction, some 60 kms away from the border between Lebanon and occupied Palestine, where an Israeli man was seriously injured. Israeli occupation claims that the blast was a result of an alleged infiltration orchestrated by Hezbollah.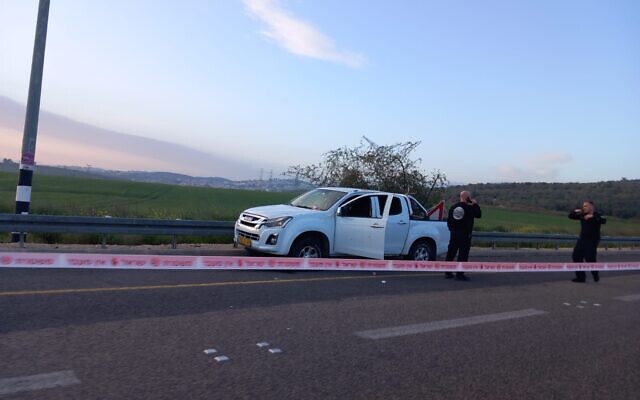 Hezbollah declined to comment on the incident, with Sayyed Nasrallah saying the bombing "confused Israel," and that the group's silence "is part of the political, media, military, and psychological battle" with the Israeli occupation.
Haliva, during Monday's remarks said "the story of the terrorist at the Megiddo Junction isn't a one-off."
The Israeli official voiced concern that Hezbollah could be preparing for other infiltration attempts, moves that couldn't be tolerated by the Zionist entity and could be seen as another aspect of Hezbollah transforming into an offensive power.
Hezbollah's transformation from a defensive force to an offensive one represents a significant paradigm shift in the region's power dynamics. The Lebanese resistance group has emerged as a formidable player capable of snatching the title of invincibility from 'Israel'.
Source: Al-Manar English Website