Zionist settlers are preparing for a so-called 'central' storming of Al-Aqsa Mosque in occupied Al-Quds (Jerusalem) as Palestinians call for defending Islam's third holiest site.
Palestinian and Israeli media reported that Zionist settlers have staged and were readying raids at Al-Aqsa on Monday on the start of the so-called Shevat Jewish month.
Colonial Israeli #settlers raised the occupation flag during their incursion into the blessed #Al_Aqsa Mosque compound this morning. pic.twitter.com/aqkahiYxbB

— AlQastal News (@QastalNewsEn) January 23, 2023
Al-Quds residents called on Palestinians to defend the holy mosque against the new Israeli violation.
Israeli occupation forces have been stepping up oppressive measures against Palestinians in and across the entrances of the holy compound in a bid to secure the Zionist settlers' incursions of Al-Aqsa.
Sheikh Sabri Warns
Meanwhile, Sheikh Ikrima Sabri, the Head of Palestine's Supreme Islamic Council, warned against repeated violations by Zionist settlers, noting that the Israeli occupation has been trying to impose its presence as a de facto at Al-Aqsa Mosque.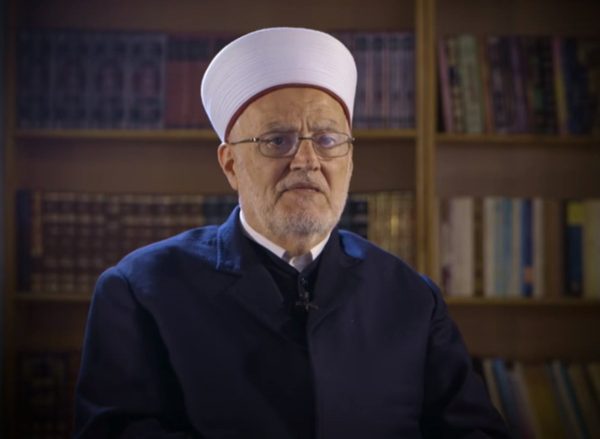 "The occupation, through its violations, is floating a trial balloon in order to know what the Palestinian reaction would be," said Sabri, who was a Grand Mufti of Al-Quds and Palestine.
He blamed the Israeli government for the repercussions of the incursions at Al-Aqsa, slamming some Arab governments over their silence regarding this issue, Palestine Today reported.
Wide Arrest Campaign
On the other hand, Israeli occupation forces have been intensifying its arrest campaigns in several areas across the occupied West Bank.
Palestinian media reported that IOF arrested at least seven Palestinians in Jenin, Nablus, Toulkarm, Bethlehem and Ramallah.
Watch: Israeli occupation forces detain a Palestinian kid, identified as Seif Darwish, after raiding his family home in Aida refugee camp, in the occupied West Bank city of Bethlehem. pic.twitter.com/BeGJDCp2K7

— Quds News Network (@QudsNen) January 23, 2023
Source: Palestinian and Israeli media (translated and edited by Al-Manar English Website)