The Syrian army managed on Thursday to detonate and destroy a key Nusra Front post in Jobar neighborhood in Damascus eastern countryside, killing all the existing terrorists, according to Al-Manar sources.
In details, the Syrian army had planned to target the terrorists' headquarters that had represented a main threat for its soldiers, the sources said.
The national military unit planted the explosives, withdrew from the scene and detonated the building, the sources pointed out.
Al-Manar Website obtained exclusive photos which show more details about the operation.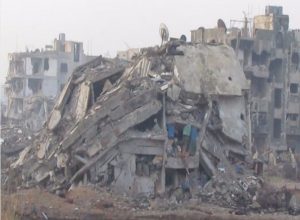 Source: Al-Manar Website