Batoul Wehbe
The Secretary General of Hezbollah, Sayyed Hassan Nasrallah, cautioned 'Israel' that an attack on Lebanon could trigger a war in the region and even the demise of the usurping entity, pledging a swift response from the resistance to any attack on the country's territory.
During the memorial ceremony for the late founding leader of Al-Qard Al-Hassan Association, Hajj Hussein al-Shami, Sayyed Nasrallah extended his deepest condolences to his family and called on Almighty Allah to inspire them patience. His eminence reiterated Hezbollah's unwavering commitment to piety since its inception with which the founding leaders of the resistance, who carried their blood on their palms, were martyred, died, or lived a life full of accomplishments.
Speaking about Al-Shami, Sayyed Nasrallah emphasized that his contribution to Hezbollah's founding generation was invaluable.
"Hajj Hussein al-Shami was an early believer in the Islamic revolution in Iran, and one of the first to join Imam Khomeini. A son of a religious family, he dedicated his youth to the cause of Islam, Palestine, and the nation, demonstrating his commitment through cultural, organizational, and military endeavours," Sayyed Nasrallah said.
He continued by saying: "As a member of Hezbollah's Shura for years, Hajj Hussein assumed numerous responsibilities, most notably as a founder of the Beirut region in the organization's initial formation of regions. He was also instrumental in establishing the foundations of financial management, implementing financial controls, and developing the rules and regulations that the organization still adheres to."
Sayyed Nasrallah paid tribute to Hajj Hussein's significant contributions, citing his remarkable achievements and pivotal role in shaping Hezbollah's foundations. "Al-Qard Al-Hasan Association, established by Hajj A-Shami, has developed remarkably since the US decision to oblige Lebanese banks to block Hezbollah officials' accounts," he said, adding that all Hezbollah officials' funds which were expelled from the Lebanese banks were deposited in Al-Qard Al-Hasan Association.
"Al-Qard Al-Hassan Association is a significant, noteworthy, and esteemed institution that has garnered both admiration and attention," his eminence said, adding that its size and solidity further add to its reputation as a prominent institution that has been targeted by various entities.
"We are keen that this Association be for everyone, without distinguishing between one political party and another, or between one sect and another, or one region and another. Our decision to open several branches is to serve people, leaving it up to the people to decide as we don't want to impose ourselves on anyone. Al-Qard Al-Hassan Association does not take interest and usury from people, nor does it take profits, but rather provides services to people," he indicated.
On the Saudi-Iranian Rapprochement
The Secretary-General of Hezbollah emphasized that the recent reconciliation agreement between Iran and Saudi Arabia did not address the Lebanese file, and that the presidential file is a 'domestic' issue that requires the Lebanese to benefit from the positive atmosphere generated by the agreement. He expressed hope that the Iranian-Saudi agreement would assist in the presidential file, despite its slow progress.
Sayyed Nasrallah dismissed the claims that there would be an annex to the Saudi-Iranian agreement, stating that they are 'unfounded'.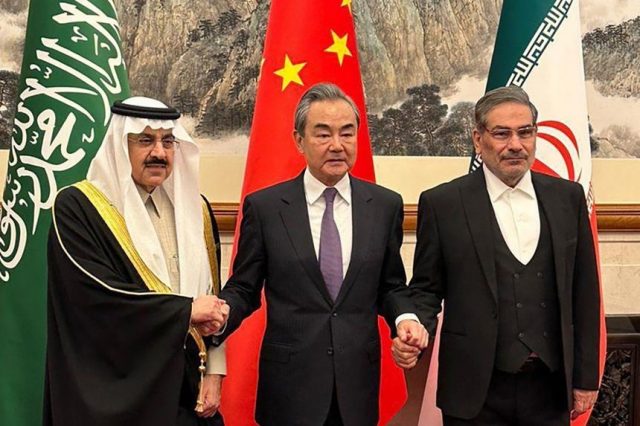 On the 10th of March, Saudi Arabia and Iran have agreed to restore ties and reopen diplomatic missions after a years-long rift in an agreement that was reached on Friday during talks in Beijing between top security officials from the two rival Middle East powers.
On Megiddo Operation Accusations: Buzz Off
Concerning the Israeli accusations related to the blast that went off at Megiddo's junction in the northern of occupied Palestine, Sayyed Nasrallah said "Hezbollah's silence is part of the battle with the enemy."
"The incident in northern occupied Palestine confused the enemy at all levels, Hezbollah was criticized for keeping mum, but our silence is part of the psychological media battle with the enemy," his eminence indicated.
"I will respond to the enemy's threats that if Hezbollah was proven to be responsible for the Megiddo operation they will do such and such, by telling tell them: 'buzz off'."
However, he added that the Israelis said something correct that if Hezbollah is responsible for the operation, it is not afraid to go into battle.
Hezbollah's leader cautioned 'Israel' that an attack on Lebanon could trigger a war in the region and even the demise of the entity.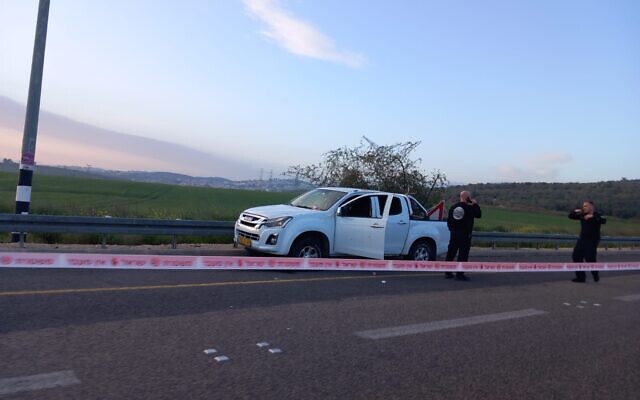 "Today, 'Israel' is in crisis, and no day has ever passed on this temporary usurping entity with such weakness, impasse, crisis, confusion, internal conflict, despair and mistrust," his eminence stressed. "When the leadership of the enemy becomes foolish at this level, we realize that its demise is coming soon."
He pledged that any Zionist military or security attack on Lebanon would receive a swift response from the resistance. "The resistance in Lebanon adheres to its commitment and its decision that any attack against any person present on Lebanese territory, whether he is Lebanese, Palestinian, or of another nationality, or an attack on a Lebanese region, will not get unanswered decisively and swiftly," he added.
On Lebanon's Ongoing Crisis: Don't Remain Idle
In regards to Lebanon's dire economic situation, Sayyed Nasrallah urged the state not to remain idle. He criticized the dollar rate fluctuations and the current approach to printing liras, indicating that a discussion is necessary. His eminence lamented that if Lebanon could not elect a president or form a government, there would be no justification for refusing an economic dialogue table.
"Amid the difficult economic and living conditions and the dollar's rate increase, the state cannot stand idly. There are measures that must be taken and can mitigate," he said. "We have consistently urged to prioritize economic discussions over political disputes and come together to establish a dialogue table, not for political gain, but to save our struggling economy and improve the livelihoods of our people," Sayyed Nasrallah added, stressing that there is absolutely no justification for not calling for a dialogue table to exit the economic crisis.
The Hezbollah leader stressed that all political forces in Lebanon should take responsibility for the country's economic condition, not only the central bank governor or the prime minister. "Rescuing the situation and the pound as well needs a real comprehensive multi-dimensional plan."
On Solutions to the Crisis: Head to East
Nowadays, the entire Gulf region is heading east, Hezbollah's S.G. said. He emphasized that rescuing the lira necessitates a comprehensive and practical plan, and that foreign investments could be drawn, particularly from the Chinese who have expressed readiness.
"Saudi Arabia has invited the Chinese president to Riyadh and set up three summits for him, and the figures indicate that they started investments that worth hundreds of millions of dollars," his eminence pointed out.
Sayyed Nasrallah questioned why doors are being closed to China, asserting that this only requires a political decision and courage. "Why is there so much fear and slowness in Lebanon? This issue is not only the responsibility of the prime minister, but also the political forces," he wondered.
His eminence gave an example of the Bank turmoil in the US which is currently rattled by the bankruptcy protection filing by Silicon Valley Bank and troubles faced by other American banks by saying it was "part of the tip of the iceberg downfall," renewing the call on Lebanese for cooperation, solidarity and compassion among people.
On Yemen, Sayyed Nasrallah expressed hope that things in Yemen will follow the path of ending the aggression and blockade. "Since day one of the aggression against Yemen, we stood by the Yemeni people, and this is a position we are proud of. Today, due to regional factors, a solution may be reached, and this is what we call for."
On Iraq, Sayyed Nasrallah said these days mark the 20th anniversary of the American invasion of Iraq. "This invasion was required to be a prelude to the invasion of 6 other countries, including Syria, Lebanon, Iran, Somalia and Libya," he pointed out. "The Iraqi resistance and Iran's steadfastness are what led to the failure of the American scheme in the region, however, there are still challenges facing the Iraqi people in confronting the American influence."
Sayyed Nasrallah concluded his address by extending his congratulations to all on the commencement of the holy month of Ramadan, the month of great spiritual significance and a time to turn towards the Almighty. He urged the people to maximize the benefits of the holy month on spiritual, faith and social levels while praying for their health and safety.
He then made a pledge to Hajj Hussein al-Shami that Hezbollah would remain committed to the path they had started together until all the objectives for which sacrifices were made are achieved. He emphasized that no matter the challenges or risks, Hezbollah's commitment to its goals would remain steadfast and the achievements of the past will continue to grow and flourish.
Source: Al-Manar English Website