The photos below show the attacks which has been taking place against residential areas  in the Shia- populated in Al-Awamiyah on daily basis.
Al-Musawwarah neighborhood has been place for attacks by regime forces. It is a neighborhood that comprises historic buildings.
The Saudi authorities have warned the residents to evacuate the area, claiming the destruction operation is aimed at building modern compounds to place the "buildings which are to fall."
However, the residents argue that the buildings in Al-Musawwarah neighborhood are ancient structures that belong to the area's historical memory, noting that the Saudi authorities can repair the building as they did with several areas across the Kingdom.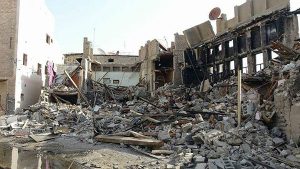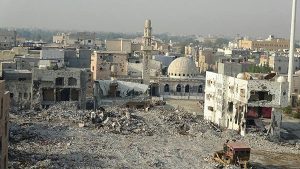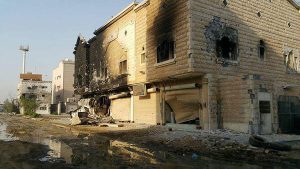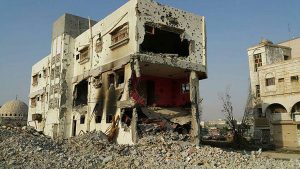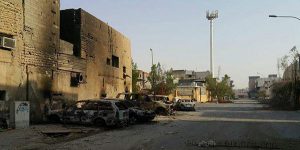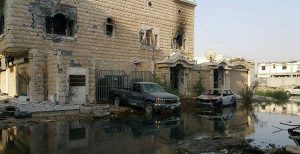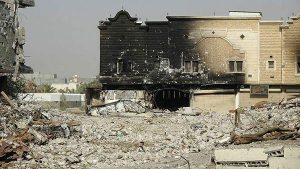 Source: Al-Manar