A car blast has rocked the southern city of Sidon on Sunday, injuring one person.
Lebanese Army announced in a statement that a man identified as Mohammad Hamdan was injured in a booby-trapped car explosion in Sidon,
The statement added that the blast took place as he opened his car in Al-Bustan Al-Kabir neighborhood in Sidon.
Conflicting reports were circulated initially, saying that Hamdan was the brother of Hamas top representative in Lebanon, Osama Hamdan, Mohamamd, was the target of the bombing. However the movement then denied such reports, noting that Mohammad Hamdan, who was injured in the explosion, was a member of the movement but he is not the brother of Hamas' leader in Lebanon.
Hamas command committee member, Ayman Shanaa said that Mohammad Hamdan, who is also called "Abu Hamza" was transferred to hospital, noting that his injuries were minor.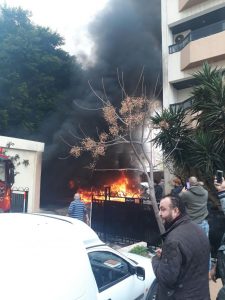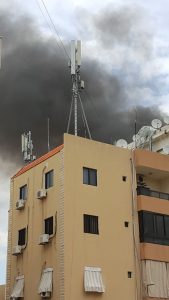 Source: Al-Manar